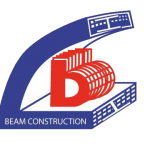 Is a long-established company, was established in 1998 with cherished goal to contribute towards Qatar industrial development and act as a catalyst in the State of Qatar economic boom
Under Beam Construction, We have other departments namely
Beam Construction provides all part of the services in civil construction, Transportation services, trading business, port cabin supply, Interior finishing, Kitchen Equipment and refrigeration works with project management at optimized costs. The diversity of BEAM has contributed to solid reputation in the field of construction activities as:
Our key concerns include:
To enhance customer service and after-sales services

To build a market reputation for quality products and services

To be a one-stop-shop for specializing maintenance works and cleaning services where quality and customer service are two keywords

To give preventive maintenance, repair, and service in one stop covering ALL works in one shop such as supplying spare parts, Cleaning AC, cleaning the facility, repairing the equipment, and whatever the needed service they ask.

To supply and propose New equipment for Laundry, Kitchen Equipment, Cleaning Equipment, and more whatever the requested by the client

To exceed our customers' expectations in quality, delivery, and cost through continuous improvement and customer interaction.

To provide the timely delivery of products whose performance and appearance is in accordance with our tradition of high manufacturing standards
Our Quality Policy is defined and strongly driven by the following management principles.
Our key concerns include:
Build a mutually profitable relationship with our customers, ensuring their long-term success, through the understanding of their needs and the needs of their customers as well

Achieve our commitments to quality, cost, and schedule

Drive continual improvement and innovation based on efficient business processes, well-defined measurements, best practices, and customer surveys

Develop staff competencies, creativity, empowerment, and accountability through appropriate development programs and show strong management involvement and commitment

Promote continuous improvement of our Quality and Services, boost communication methods, handling control procedures, internal rejection rates, and training to further improve our level of quality assurance and minimize costs.

That the quality system set down in the BEAM CONSTRUCTION Quality Manual and the Subordinate Quality Control Procedures which meet all the requirements of BS: EN: ISO:9001.